Edith
Dekyndt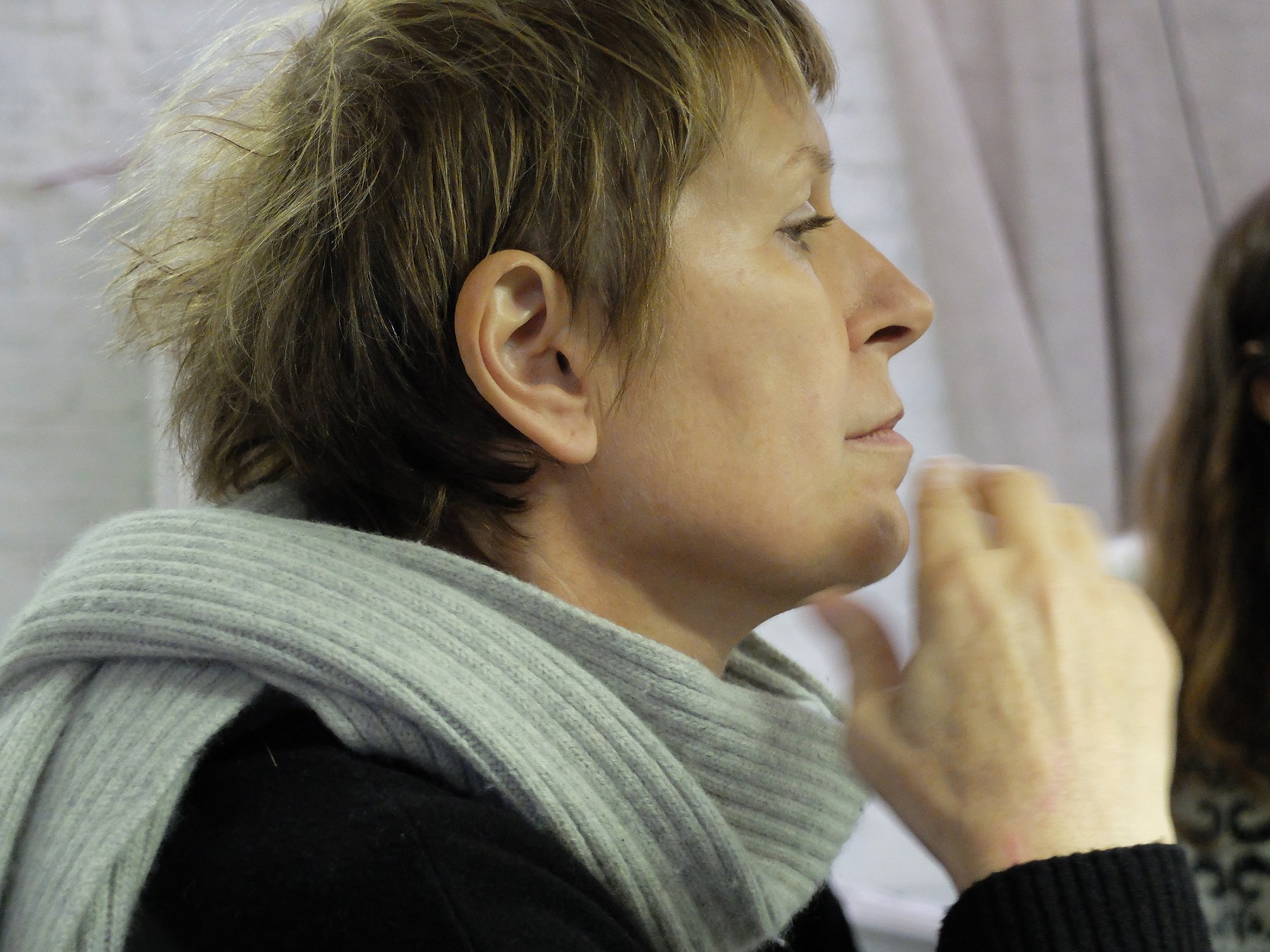 Née en 1960 à Ypres. Vit et travaille à Tournai et est actuellement résidente de la D.A.A.D à Berlin.
De façon générale, le travail d'Edith Dekyndt s'intéresse aux franges de l'expérience sensorielle et intellectuelle en explorant et s'insinuant dans ce monde de l'invisible, où la science et la connaissance, fussent-elles basées sur des intuitions fondamentales,
arrivent parfois à pallier nos failles perceptives. Œuvre liminale, son travail est un travail de l'entre-deux, oscillant entre le visible et l'invisible, le subjectif et l'objectif, l'universel et le singulier, le symbolique, l'affectif et le scientifique, avec une réflexion toute particulière, et souvent involutive, sur les contextes, médiums, supports ou instruments du processus créatif.
Par l'acceptation intégrée de leur fragilité et de leur état changeant, mouvant, les dessins, comme les autres installations, objets ou propositions d'Edith Dekyndt, expriment une intuition de l'instant, de l'insaisissable.
Born in Ypres in 1960. Lives and works in Tournai and is currently a resident artist at D.A.A.D in Berlin. Generally, Edith Dekyndt focuses on the margins of sensory and intellectual experiences by exploring and crawling into this invisible universe where science and
know-how may be based on fundamental intuitions but sometimes conceal our perceptive flaws. Her works are characterised by liminality, created in a world that lies between what is visible and invisible, the subjective and the objective, the universal and
the singular, the symbolic, emotional and scientific with a particular – and often evolving – reflection on the contexts, mediums or instruments used in the creation process.